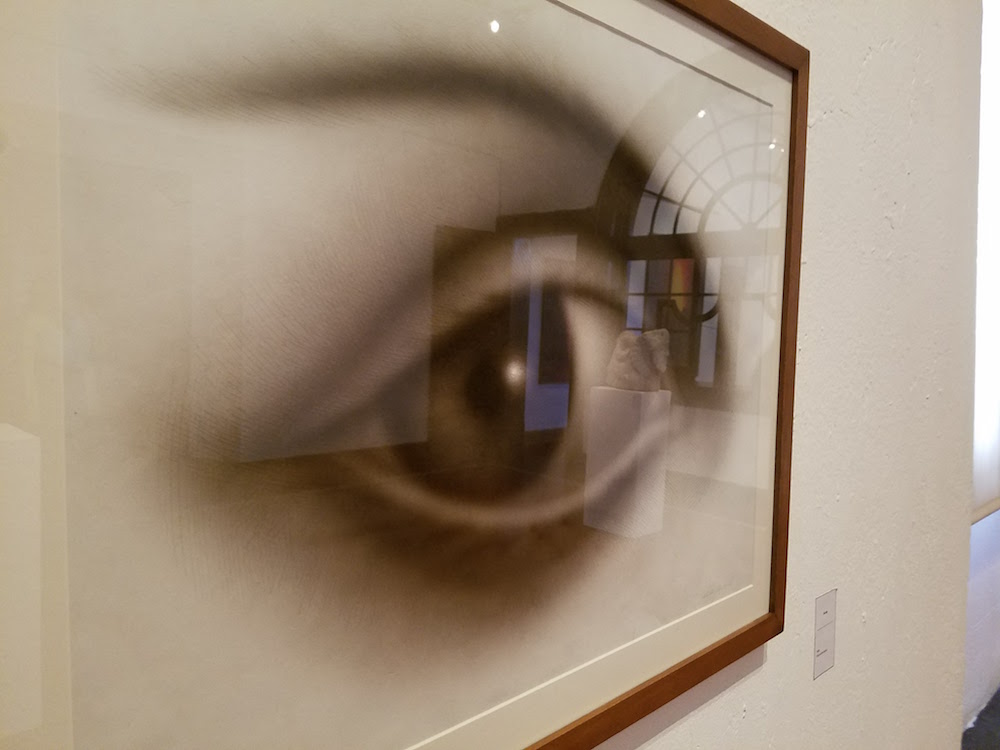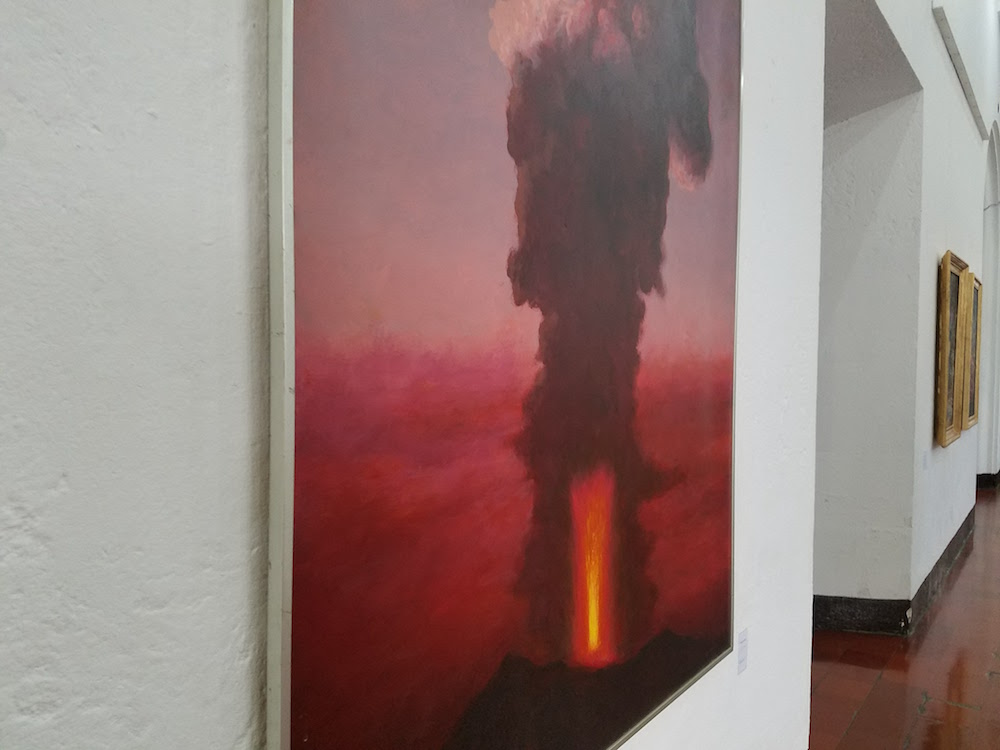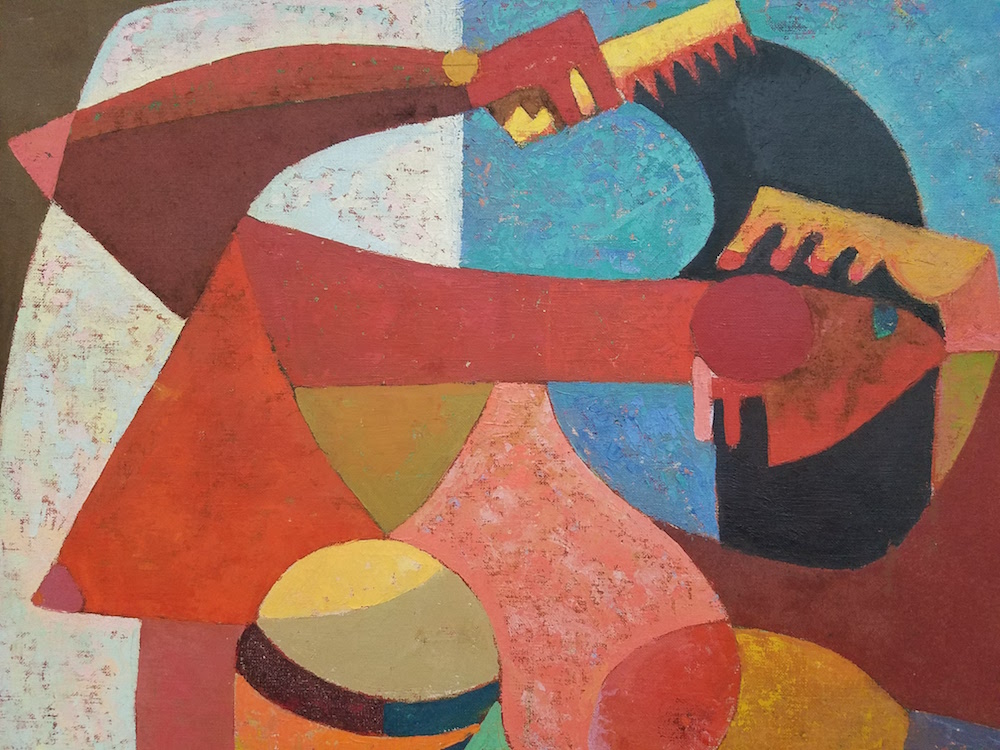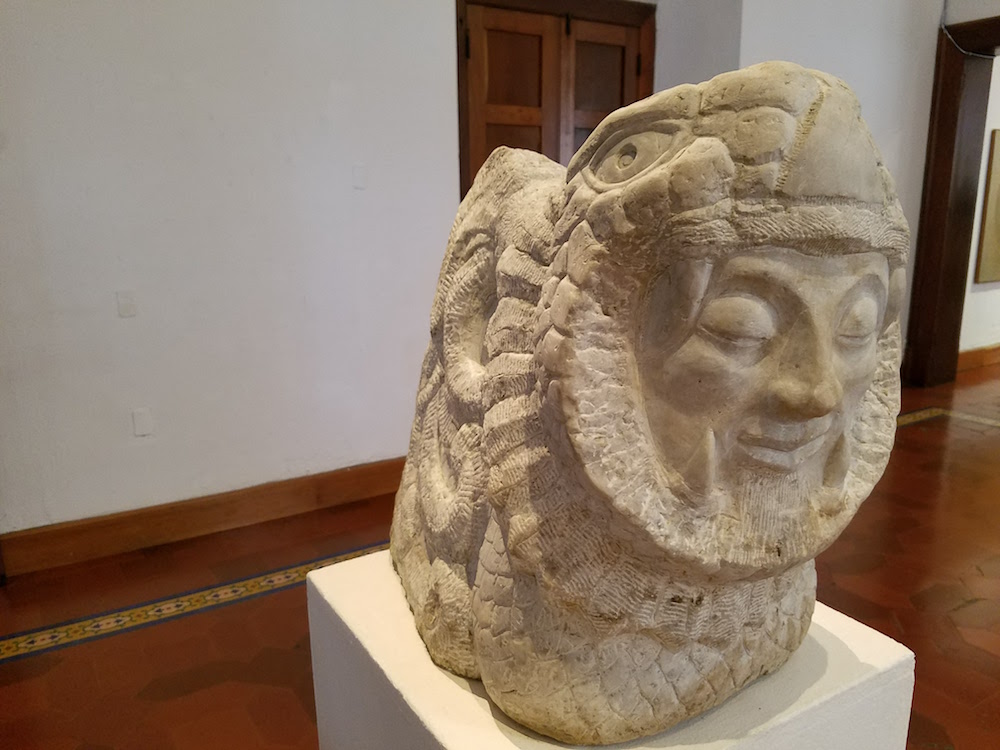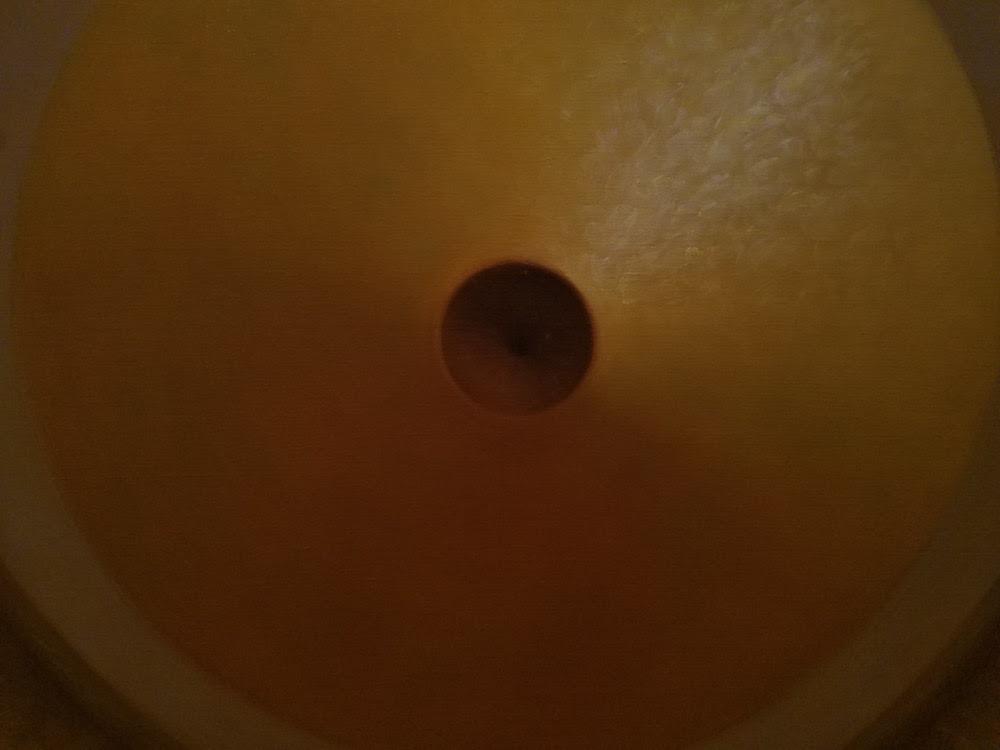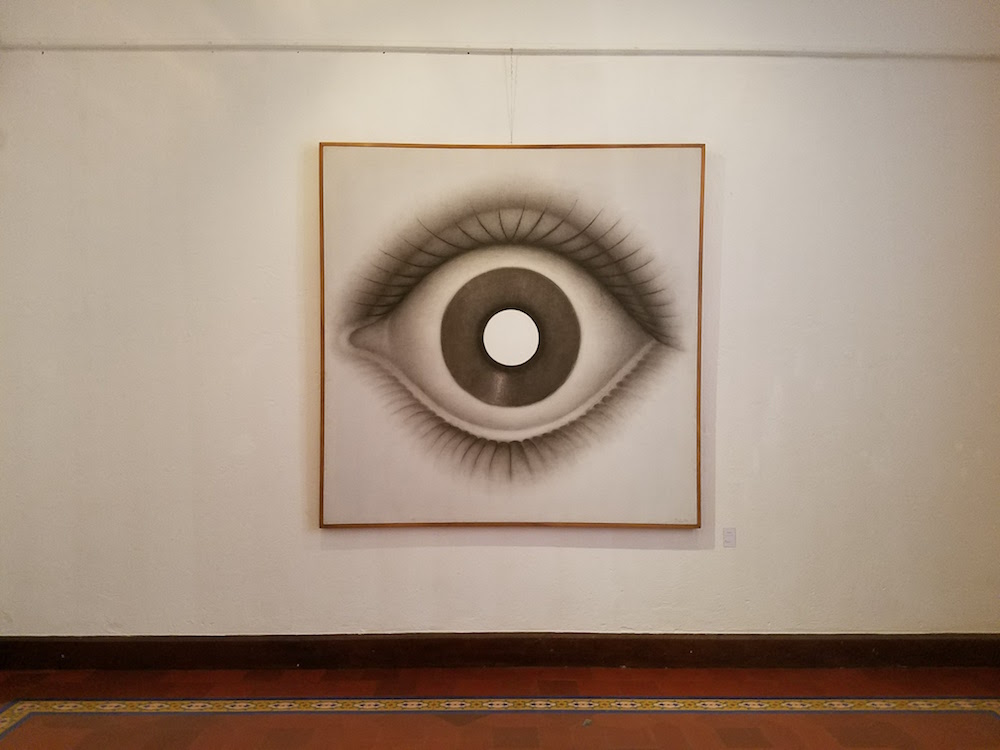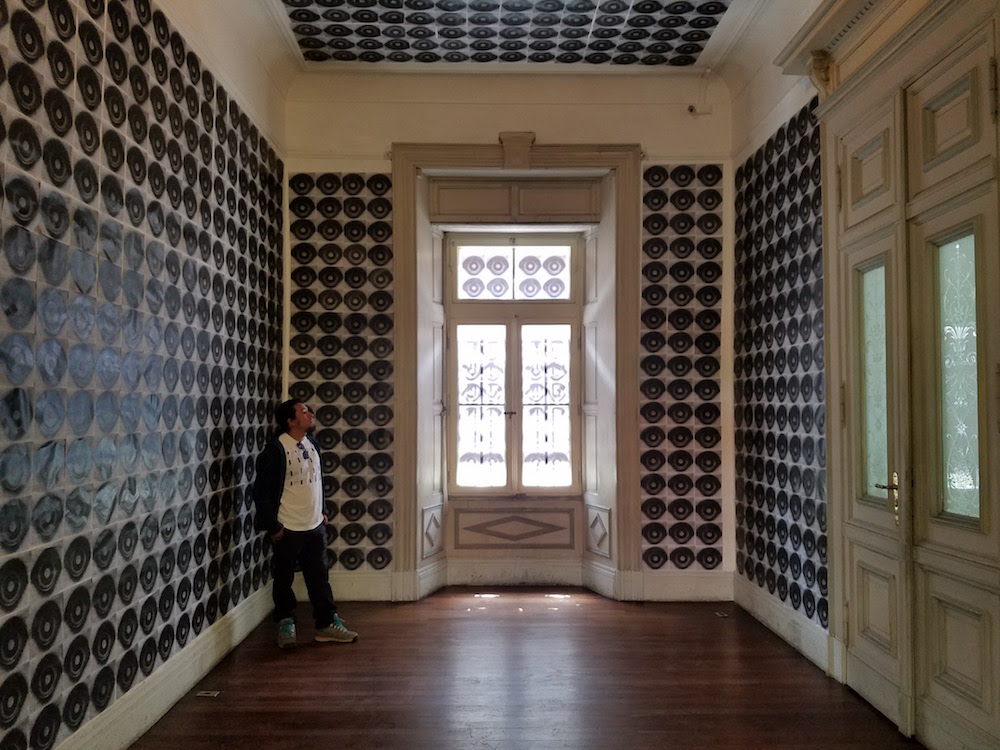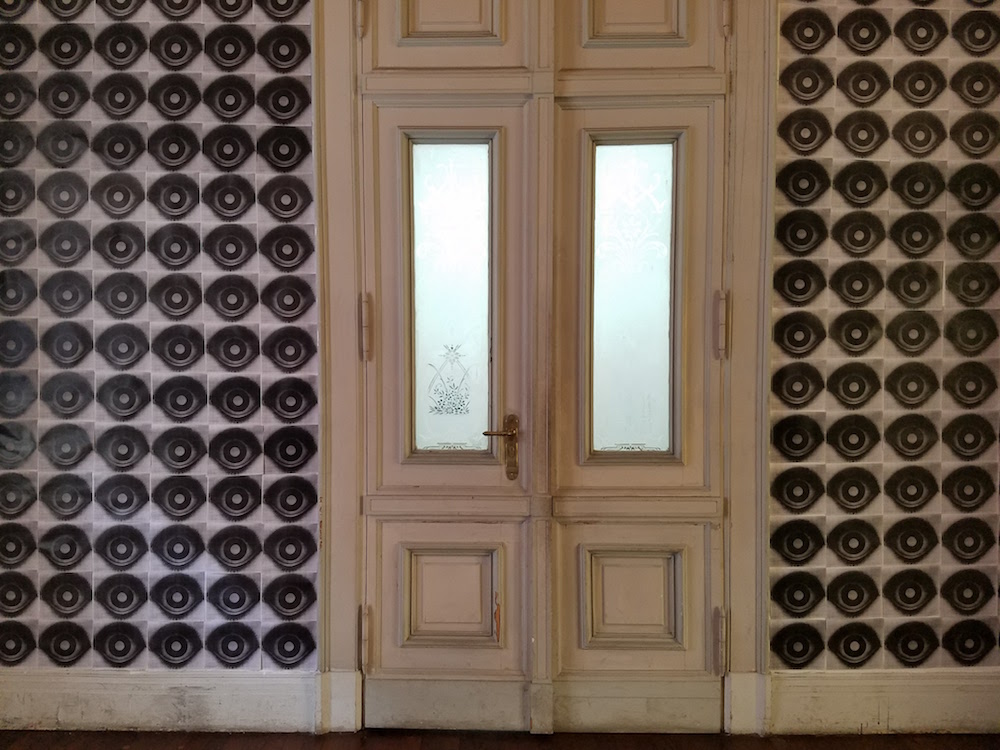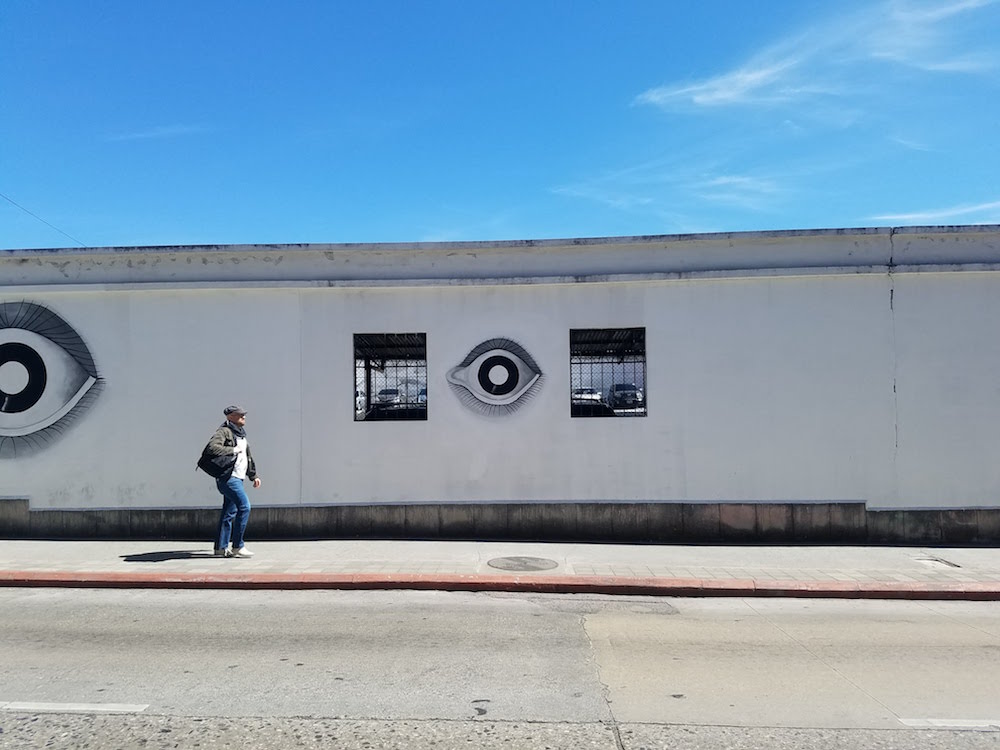 In December, I go to the eye doctor. The technology available to see inside my eye has changed drastically from my earliest childhood visits, and I marvel at being able to see the veins and interior workings of my vision. I am reminded that an entire universe lies within this bulb of layered tissues.
In 1967, the Museum of Modern Art in New York was gifted a series of lithographs by Rodolfo Abularach. The prints, from the early years of his more than 20-years of investigating the human eye, complemented a 1966 acquisition of the artist's large-scale pen and ink drawing Stele (1962) purchased through the Inter-American Fund. MoMA's acquisition comes from what has become Abularach's best-known series of work: indeed, my own introduction to Abularach was also through his large-scale eye drawings, ink on paper, shown at the gallery Sol del Río. Abularach's eyes are fabulously wide-ranging. Some seem to emerge out of black spaces, in ambiguous fields. They become machine-like or abstracted or like stone tablets or psychological portraits or erotic meditations. They are endlessly diverse in their variations, and in their evidence of our own egoistic relationship to vision. You might be forgiven for not knowing the other bodies of his work, since those eyes are so hauntingly beautiful, so diverse and intricate in their appearances, sometimes so elegant, sometimes so kitschy. (And, unfortunately, the artist's non-eyeball imagery rarely appears in museums and galleries outside of Guatemala).
In August of last year, artist/curator (and sometimes Piedrín collaborator) Gabriel Rodríguez curated a retrospective of Abularach's work at Correos (Centro Municipal de Arte) in downtown Guatemala City. Among the revelations for me were Abularach's early paintings of bullfighters and flamenco dancers and erupting volcanoes, his wide-ranging sculptural practice, and his abstract canvases. Carved stone sculptures touched upon Central American creation narratives and indigenous traditions. A large canvas of the volcano Pacaya erupting (1989) hung near a bullfighter and flamenco dancer, both painted in 1950. A marble bust of a male Maya figure in a headdress rested on a pedestal in front of the 1978 canvas of a golden orb-like eye, Espacial dorado (golden space). The cubist Woman combing her hair (Mujer peinandose) of 1957 was situated near three sets of marble sculptures: female nude figures, each set had a black and white twin. These pairings broke the show from any retrospective teleological argument, posing instead a series of relationships premised upon a non-chronological vision.
Rodríguez's survey takes the physical experience of looking as a formal conceit (sometimes too literally, at least in the case of an unfortunate recurring sculptures-viewing-paintings motif). But, the exhibition's particular genius lies in its transformation of Abularach's long thoughtfulness about the eye into a way of thinking about historical narratives. What do we see when we re-think how we see? How might a Maya figure complicate the technologically suggestive image of the golden orb-like eyeball behind it--or vice versa? (and here, of course, I am also speaking of vision metaphorically). Across the street, at the satellite venue Casa Ibargüen, Rodríguez installed an entire room of photocopied Abulurach eyes: the immersive install was trippy and playful, harkening to the ways in which Abularach's eyes might have been seen by his community of New York artists in the 60s. Can we re-imagine historical visions? We know that history is full of blind-spots, and in need of the visions from other places, other experiences, but what happens if we imagine how people see at a particular juncture, and then place it alongside how they see something later or earlier? Vision anomalies could be one way to mess with history, to think about it as something not based in language or relegated to a forward march, but infinitely bouncy and unpredictable, jarring and strange.
My eye doctor is looking for very specific abnormalities in the plasma-screen that shows my eye blown up 100x. She doesn't find them, and this is a good thing, but I am left wondering about the minutiae and intricacy of my vision, the abnormal ways in which we see some things and not others, the mechanics of what we allow ourselves to look at, the weird anachronistic mismatching of sight and understanding. At some point in the past year, the municipality painted a mural of Abulurach-inspired eyes on the wall enclosing a city parking lot on 7th Avenue. Returning home from a meeting recently, I mentioned the paintings to my young Uber driver, who had professed an interest in art. "Wow!" he exclaimed, "I drive this street every day, but I had never seen that!"
- LA